Plan, Manage & Implement
Sounds so easy…and it is, for us.  From getting our hands dirty with cabling to a moved or built out data center, we have covered it all.  Don't trust us necessarily just because we're likely the most cost-effective, trust us because the job will get done correctly.
Avoiding downtime within your business operation is #1 to us and we have a long "brag sheet" on the array of moves & builds that we've done.  Moving can be stressful, but it doesn't have to.
We can help.
Project & Program Management
Virtualization Data Warehousing
Disconnecting & Reconnecting Work Stations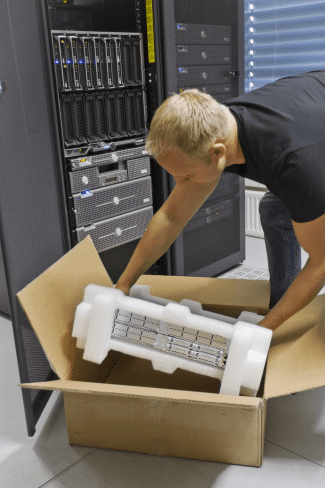 Disconnecting & Reconnecting Servers
Communication plans, move documents and instructions that can be customized to your move